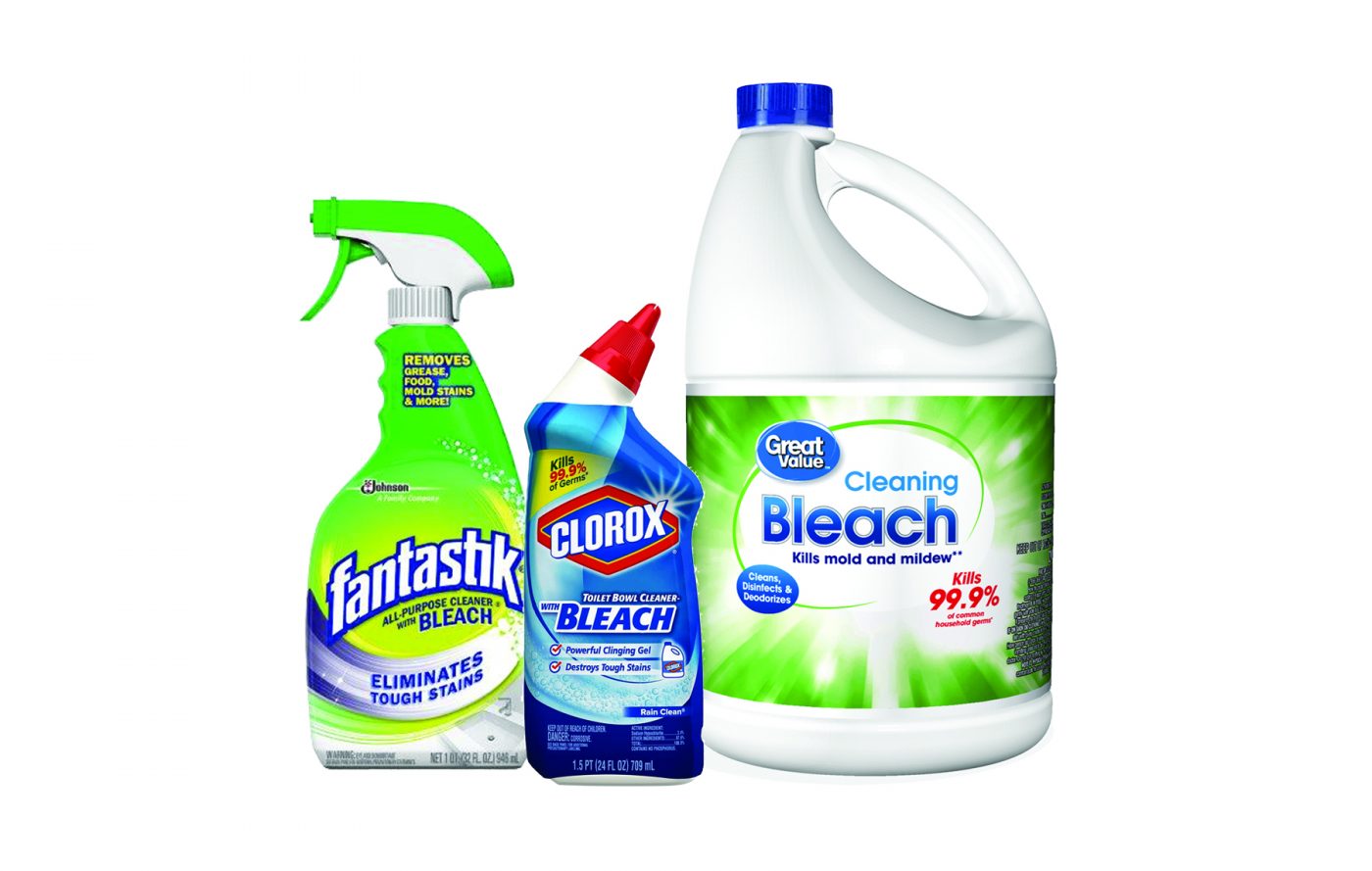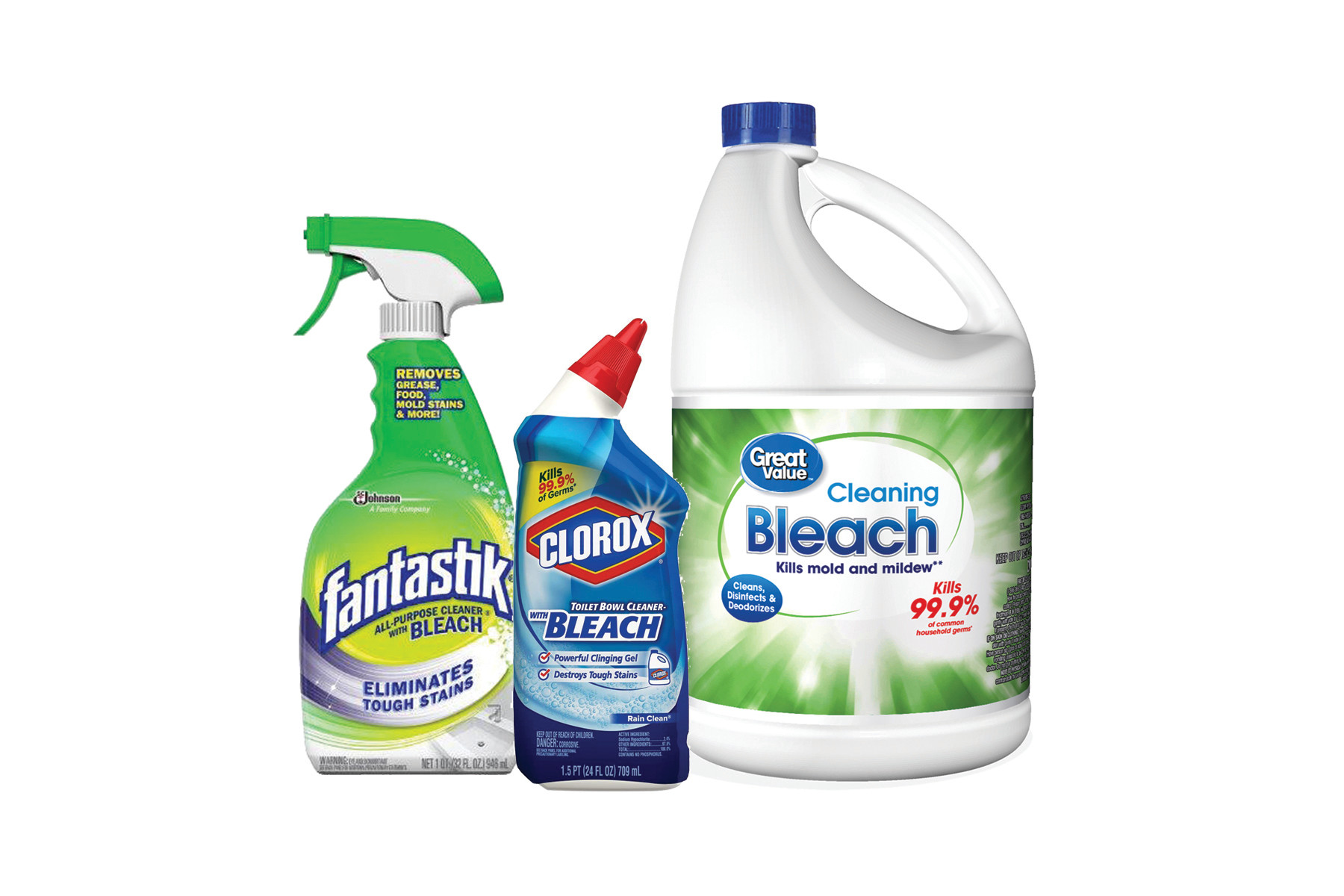 Bleach is an aggressive solution that is hard on filling equipment. At Accutek, we know how to handle liquid packaging challenges, and that is why we are proud to offer our clients specific and unique bleach bottling solutions. From start to finish, you will find everything you need for a bleach bottling line here. When you are bottling bleach or bleach products, the bottles must be free of contaminants before filling. The Accutek Automatic Bottle Washer is the best machine for preparing containers for filling. The bottle washer can be ordered with up to three nozzles per container for as many as twelve stations to wash, rinse, and dry your containers before filling.
Liquid Fillers for Bleach

Accutek, an experienced innovator in the aqueous liquid bottling industry, has a comprehensive array of filling machines. From our entry level mini-pinch fillers to our multi-head rotary fillers, we have a solution for your budget and production speed requirements.
The simplicity of our timed flow pinch series fillers makes them easy to operate, sanitize, and affordable.
Accutek fill to level machines ensure that filled bottles on the retail shelf appear to contain the same amount of product, unaffected by minor volume variations between bottles.
Exact fill quantities can be achieved by piston fillers or fillers utilizing positive displacement pumps. The amount of product dispensed by a piston filler is determined by cylinder diameter and piston stroke length. Accutek SVF and AVF models are piston fillers with the model number indicating cylinder size and the number of fill nozzles. The number of shaft rotations determines the quantity of product dispensed by a positive displacement pump. Accutek offers metered filling machines based on either technology. 
Packaging Machines Needed to Complete a Bleach Filling Line
In addition to a liquid filling machine, you will need a capping machine, cap handlers, and conveyors to move the containers between machine stations, and a labeling machine. Accutek offers a selection of machines for each function, ensuring that your bleach bottles will be filled efficiently and safely. All contact surfaces are stainless steel, making our machines corrosion resistant, and easy to sanitize.
Our Accutek sales engineers know the liquid packaging industry, and we are proud to offer our clients a wide variety of different bleach bottling equipment. We offer everything you need for a bleach bottle packaging line here. Our equipment is manufactured to the strictest quality standards in sanitary conditions that ensure we deliver the best possible products to our valued customers. The equipment we offer our clients is ideal for filling a variety of liquids from water thin to highly viscous products. Call for a consultation and a quote to solve your packaging challenges.
Many large businesses are already reaping the benefits of a commercial solar installation. These innovative companies are defining the way future businesses will incorporate solar energy and are showing how it is a good fiscal decision. Here are some major global companies that have made the switch to solar including: Target, Apple, Macy's, Intel, and Ikea. As green energy becomes more prevalent, many corporations are leading the way to a greener future.
Accutek has joined these businesses in adopting solar energy after realizing there are tremendous benefits to be gained. The expense of solar equipment is dropping as technology becomes more advanced, enabling us to take advantage of the many solar benefits. Going solar gives us a cheaper option for energy that also helps the environment. The falling cost of solar panels and other solar accessories has made it an affordable option for our business. 
Click here to read more!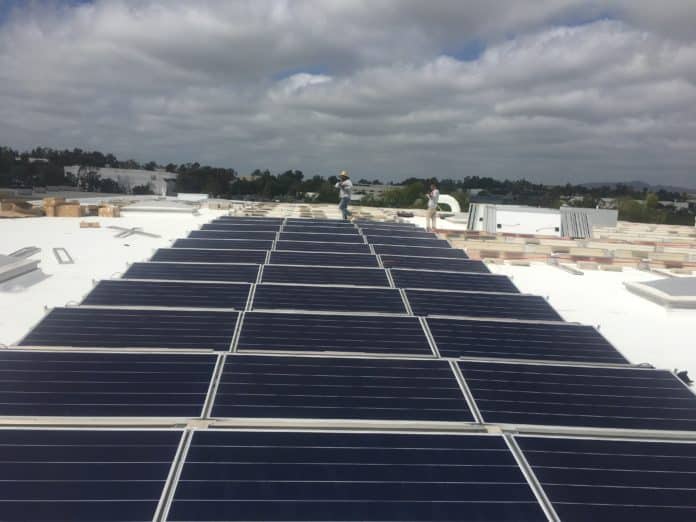 Accutek Packaging Equipment Companies, Inc., one of the largest packaging machinery manufacturers in the United States, is a leading developer and manufacturer of complete packaging solutions. Accutek Packaging Equipment Companies offer a wide variety of bottle filling, capping, and labeling machines. We pride ourselves on being able to support startup companies that need economical semi-automatic bottle fillers. We also have the depth of experience needed to service mature companies with world-class technology, providing automatic packaging lines at competitive prices.
Custom options
Each customer has unique product and container combinations. We routinely customize our machines to accommodate specialized containers and product combinations. We are also adept at integrating our products into your existing packaging lines.
Finding the best bottle filling machine for your needs
Here are factors that should be considered when searching for the correct bottling machinery for your product line. Bottling machinery selection is driven by your product characteristics, viscosity being the primary metric.  Peanut butter is put in a bottle by a liquid filling machine, as is acetone. Peanut butter and acetone are both liquids but at opposite ends of the viscosity range. The bottling machinery needed to move peanut butter into a bottle is very different than the bottle filling machinery used for acetone. 
What type of filling equipment is best suited for your product viscosity and other characteristics? There are four different liquid filler technologies, piston,  timed flow, metered flow, and overflow. Peanut butter is best handled by a piston filler that keeps the product warm and therefore at a lower viscosity, all driven by a strong pneumatic cylinder. Acetone, on the other hand, can be gravity fed into an overflow filler.
Volumetric Fillers
In a piston filler, piston diameter and stroke length determine the product volume delivered to the bottle. Change the stroke length to deliver a different quantity of product to the container. Piston bottle fillers are best with higher viscosity liquids or filling liquids containing chunks of fruit or vegetables.
Timed Flow Fillers
These fillers use time to meter your product if you have a filling machine that delivers product at a consistent flow rate. Light oils and aqueous solutions work well in this type of bottling machine.
Metered Flow Fillers
Use a gear or lobe pump to deliver the product at a consistent volume determined by pump shaft rotations. This type of metered flow filling machine lends itself to thicker products without particulates in the liquid.
Overflow Fillers
Overflow filling systems are also used for light oils and aqueous products where the product needs to be filled to the same visual level. The product on the shelf will appear to be filled to the same level irrespective of container fluctuations.
Bottle Selection
Selecting a bottle is the next step as you design your liquid filling system. A simple straight-sided round bottle can be handled by off the shelf components. If you choose a novelty container, you will increase the time to design manufacture and test your bottling machine.
As a business starts and expands, the needed production rates from their bottling machinery increases. A startup company's first filling machine may fill a single bottle at a time with an operator handling the containers by hand before and after filling. Increasing the number of nozzles on a bottling machine increases production rates. Bottling machines that have as many as twelve nozzles filling at the same time are not uncommon. In these filling systems, a conveyor belt moves the containers under the nozzles, pauses while the liquid fills the bottles, and then moves the filled containers out.
Accutek Sales engineers have the training and experience to assist you with selecting the optimum bottling machinery for your production rates, product, and container combination.
Automatic Bottle Washer/Rinser
---
Mini Pinch filler for high VG Concentration E-Juice
---
Semi-Automatic Spindle Capper
---
Automatic Tube Filler and Sealer
---
Semi-Automatic Pressure Overflow Filling Machines
---
Automatic Spindle Cappers
---
Print & Apply with the Automatic Dual Head Pressure Sensitive Labeling Systems
---
Semi-Auto Bench Top Chuck Capper
---
Rotary Volumetric Filling Machine
---
Automatic Bottle Unscrambler
---
15" Turntable-Unscrambling, Transfering, and Accumulation Table
---
A Complete Bottling Line for small bottles
---
Automatic Sleeve Labeling Systems
---
Print & Apply with the Labelette
---
Automatic Pick and Place Capper
---
Automatic Horizontal Wrap Labeler-APS 134 Labeler
---
Accutek Retorquer and Foil Sensor
---
Automatic Bottle Unscrambler/Orientators
---
Inspection/Rejection Station
---
Table Top Positive Displacement Filler
---
Accutek's Accu-Mini-Monoblock
---
Semi-Automatic Vacuum Filling Machine
---
Automatic Pressure Overflow Filling Machines
---
Automatic Dual Head Pressure Sensitive Labeling Systems
---
Automatic Pressure Sensitive Table Top Labeler
---
AccuVeyor 6-Product Conveyor System
---
AccuTorque Digital – Dual Action Digital Tester
---
Sleevers Automatic Sleeve Labeling Systems
---
Automatic Pressure Sensitive Labeling Systems
---
Auger Filling Machine-Precision Dry Product Filling
---
Single Head Net Weight Filler
---
AccuVeyor 4 – Product Conveyor System
---
Table Top Ultrasonic Tube Sealer
---
Semi-Auto Roll On Pilfer Proof (ROPP) Capping System
---
Semi-Automatic Volumetric Piston Filler
---
Timed Flow Volumetric Filler
---
Automatic Timed Flow Pinch Filler
---