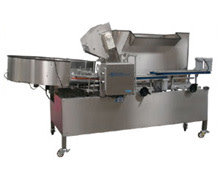 Have questions about your machine? Need help with installation or training on a new machine? Biner Ellison has a staff of knowledgeable individuals who can help.
Find out more about Biner Ellisons Service and Installation.
Accutek offers a variety of Annual Service Plans that will fit your budget and visit date requirements. Find out more.
Request information or quote for Accutek equipment parts.
In today's world of unique packages it's important for customers to take the time to research the equipment and the company they plan to purchase from. Learn more about how to choose your packaging machine and the company that sells it.
A full listing of Accutek Packaging product spec sheets.
Accutek Packaging Product Video demonstrations.
Helpful Chemical Resistance chart
Measurement conversion charts