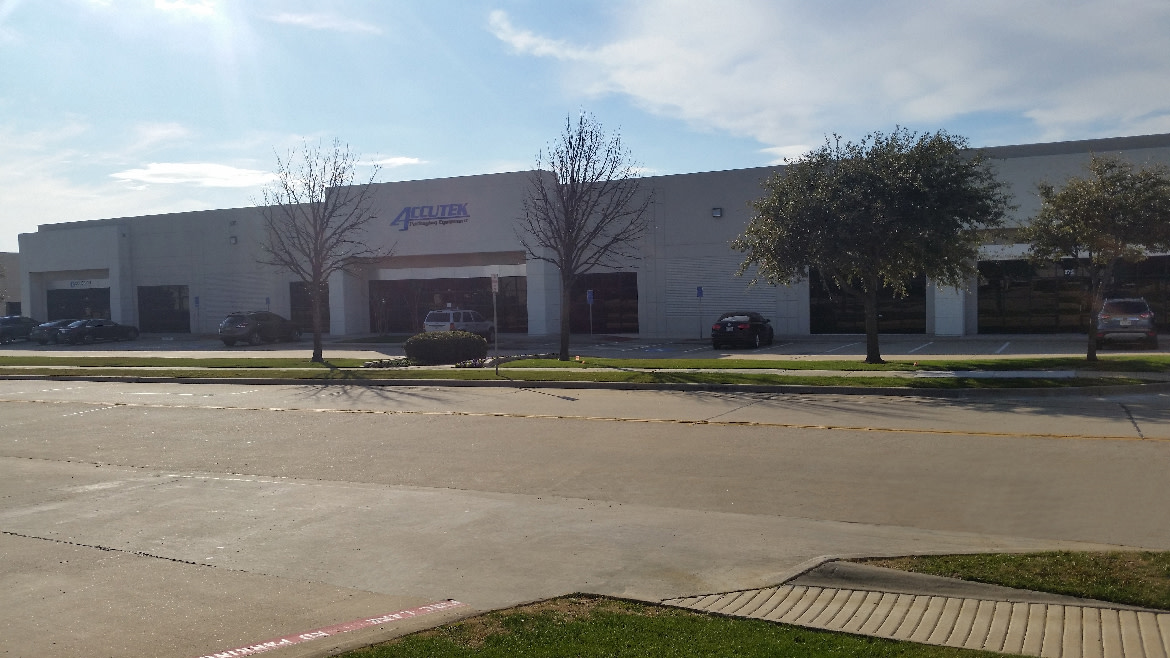 Accutek Packaging Equipment Co. Announces New Location in Texas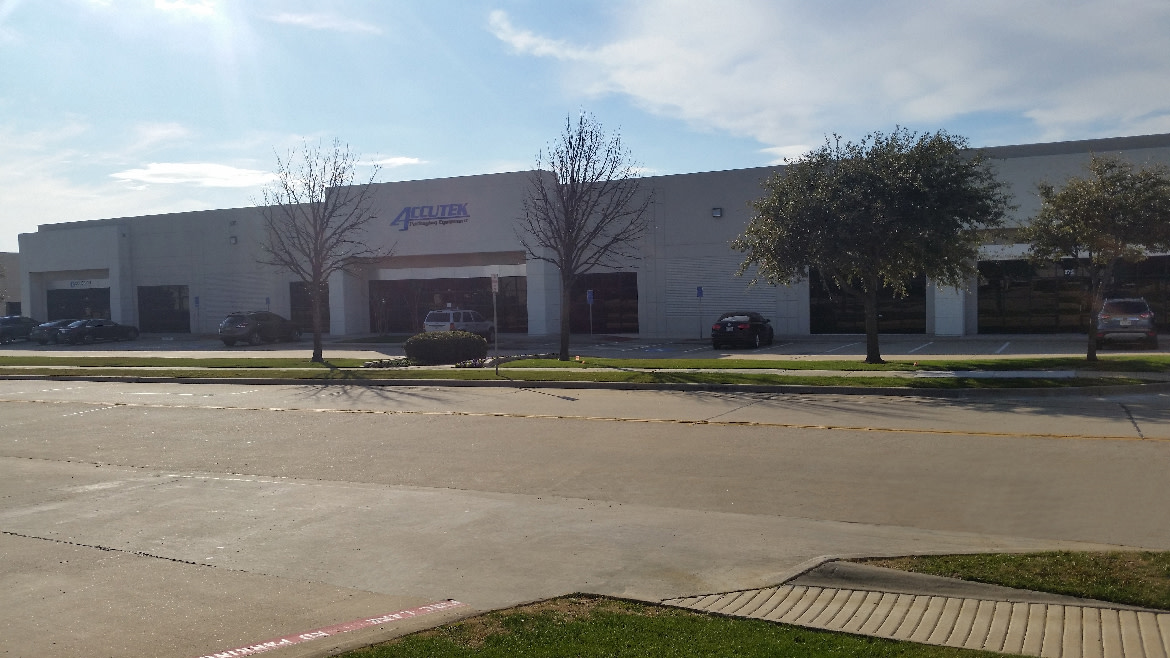 Since its founding in 1989 Accutek Packaging Equipment Company has been continuously growing and expanding. Today, we are excited to announce that our newest location in Irving, Texas is now open and operating. This new 32,500 Sq. Ft. facility will be serving as a new contact and production point for our customers in the Central, Mountain and Southern states. This new facility features an extensive showroom where customers can learn more about individual machines, complete production lines and the variety of packaging solutions we offer and see demonstrations of our machines in action.
Accutek Packaging Equipment Company – Texas is a full service division manufacturing and supporting a wide variety of APEC companies' machinery; including Accutek and KISS Packaging System's filling and capping equipment, Labelette's labeling machines, Biner Ellison's rotary solutions, Phase Fire's heat tunnels, and all of the Accutek Catalog's Filling, Capping, Labeling, and Material Handling machineries.
Accutek Packaging Equipment Co.'s Texas facility features a sizable inventory parts and finished machine warehouse along with multiple service and production floors. It also features 8,000 Sq. Ft. of office space. These newly designed and decorated offices will be home to a team of 30 office, account, and production managers, as well as our experienced and friendly support team.
This new expansion will open doors to new opportunities for our current and future customers who are interested in visiting a local facility, meeting the team, and learning more about our different bottling and packaging solutions. With a complete and extensive showroom at this facility, we will always be showcasing some of our most popular and requested systems in a clean and safe environment.
Within the past 26 years, Accutek Packaging Companies has manufactured over 40,000 machines for about 25,000 companies nationwide. We pride ourselves in knowing that this new facility is one more step towards our goal to live our company's vision statement: "We will supply the highest quality packaging equipment while maintaining customer support, promoting product innovations, and continuously providing fair and competitive pricing."
For more information about our new location in Texas, visit https://www.accutekpackaging.com or call us at 800.989.1828.