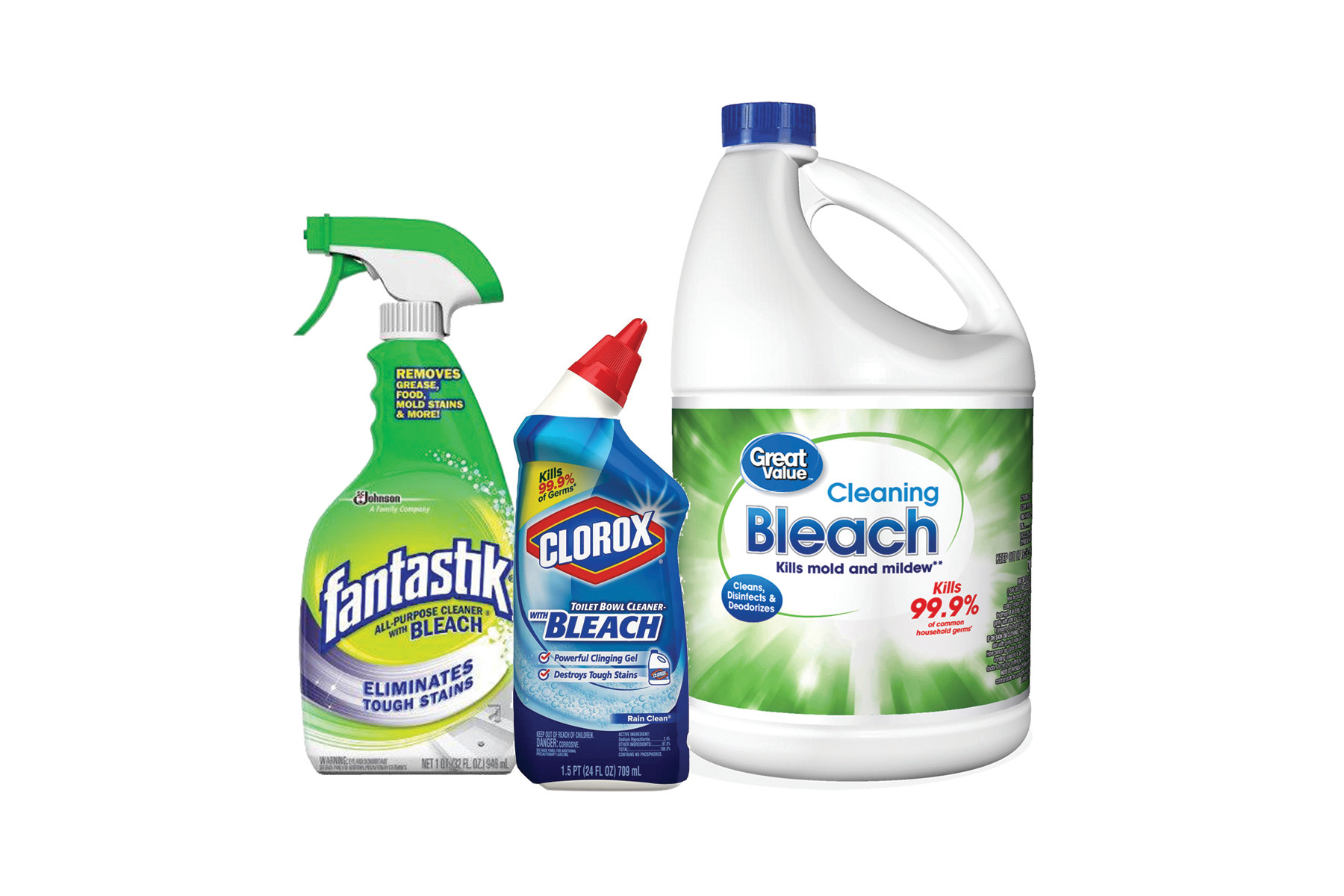 There are many different things to consider when purchasing packaging equipment to bottle chemicals. Chemicals can be aggressive solutions that are hard on a filling machine. At Accutek, we know the ins and outs of the liquid packaging industry, and that is why we are proud to offer our clients specific and unique chemical bottling solutions. From start to finish, you will find everything you need for a chemical container packaging line here.
When you are bottling chemical products, the bottles must be free of contaminants before filling. The Accutek Automatic Bottle Washer does an outstanding job of preparing containers for filling. The bottle washer can be ordered with up to three nozzles per container for as many as twelve stations to wash, rinse, and dry your containers before filling. 
Chemical Liquid Fillers
Accutek, an experienced innovator in the liquid bottling industry, has an impressive array of filling machines. From our entry-level mini-pinch fillers to our multi-head rotary fillers, we have a solution suited to your budget and production speed requirements.
The elegant simplicity of our timed flow pinch series fillers makes them easy to operate, sanitize, and they are affordable.
Accutek fill to level machines ensure that filled bottles on the retail shelf appear to contain the same amount of product, no matter the minor irregularities between the bottles.
Accurate fill quantities can be achieved by piston fillers or positive displacement pumps. The amount of product dispensed by a piston filler is determined by cylinder diameter and piston stroke length. Accutek SVF and AVF models are piston fillers with the model number indicating cylinder size and the number of fill nozzles. The number of shaft rotations determines the quantity of product dispensed by a positive displacement pump. Accutek offers metered filling machines based on either technology. 
Other Packaging Machines Needed to Complete a Chemical Filling Line
In addition to a liquid filling machine, you will also need a capping machine, cap handlers, conveyors to move the containers between machine stations, and a labeling machine. Accutek offers a selection of machines for each function, ensuring that your chemical bottles will be filled efficiently and safely.  All contact surfaces are stainless steel, making our machines corrosion resistant, and easy to sanitize.
Our Accutek sales engineers know the liquid packaging industry, and we are proud to offer our clients a wide variety of different chemical bottling equipment. We offer everything you need for a chemical bottle packaging line here. Our equipment is manufactured to the strictest quality standards in sanitary conditions that ensure we deliver the best possible products to our valued customers. The equipment we offer our clients is ideal for filling a variety of liquids from thin like water to highly viscous products. Call for a quote, no matter your packaging challenges.