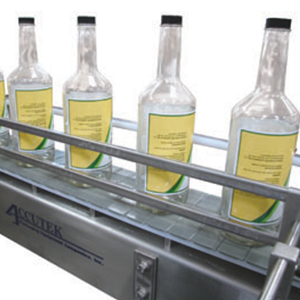 Conveyor System Selection
A system of conveyors does add value to your plant and does more than move product through your plant. A conveyor system properly executed will make your processes operate with efficiency and minimum down time
The operating efficiency and long-term strategy of the factory, warehouse or distribution center can be compromised by utilizing the wrong conveyor type (or sometimes even the right type applied incorrectly) negatively impacting profitability and/or competitive advantage.
Considerations
Before specifying a conveyor system, you must know the maximum dimensions and weight of the material you are going to move. How far are you moving the material and the interface requirements of the machines that are a part of your process. The conveyors in your system must be able to move product at a speed that will meet your highest production rates.
Let the answers to these questions help you to determine the types of conveyors and packaging machines that are ideal for your operation and assist in determining where accumulation is needed in the system and how much is appropriate.
Satisfying your system needs is critical to having a successful and sustainable operation. From your packaging machines to the entire conveyance process. Developing a good relationship with your equipment supplier will greatly contribute your success.
Selecting the company that will supply your equipment requires research and thought. Useful questions to ask are:
How long has the company been in business?

What is the company's reputation?

What warranties and service options are offered?

How do costs compare to other comparable companies?

Does the vendor offer a full line of packaging machinery?

What is the time and cost to integrate a full line of machines?

   
Conveyors move material and product through a manufacturing or distribution process. This task must be accomplished with speed, reliability and efficiency at an affordable price. Accutek conveyors systems have the configurability needed to integrate into any production environment.
Flexible
Accutek conveyors come in several standard widths and lengths or can be customized to the dimensions you need. Line height is per customer specification. The frames are always stainless-steel with poly-plastic or stainless-steel conveyor belt material available. Conveyors are easily cleaned and can be ordered with full washdown capabilities.
There are curved, bottomless and C-frame versions available. An explosion proof option that uses a pneumatic motor to move product in a volatile explosive environment can be ordered.
Energy Efficient
Using a variable frequency drive (VFD) and a three phase motor to power the conveyor consumes a minimum amount of power.
Reliable
The rugged and simple design of Accutek conveyors minimizes problems and simplifies routine maintenance tasks.
With proper selection and design, conveyor systems can support your current process and operational needs as well as grow, expand and adapt to the future aspirations of the company.